« Shows & Personalities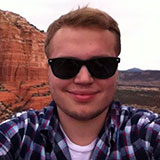 The Underground
On Air:

Saturdays, 8pm - Midnight; Sundays, 3pm - 6pm

Host:

Jonny B. "Guns"
About the Show

Saturday nights are meant for carefree party nights. Catch Jonny B. "Guns" every Saturday night from 8 p.m. – Midnight playing the latest and hottest party music! On The Underground you'll be able to hear the newest dance and hip-hop tracks in the Red River Valley, along with some of your old-school favorites!

Show Host

Jonny B. "Guns"

Jonny, Jon, Guns, Jonny B., Jonny Guns….everyone has there own name for him. He just wants you to know it's not about the name; it's about keeping you in the know. Catch him on-air Saturday nights on 'The Underground' and on Sunday afternoons. You can also catch him tweeting for Y94 anytime of the week!