Rejuv Vanquish with Ryan Kelly

Follow along with Mandy on her journey with Rejuv Vanquish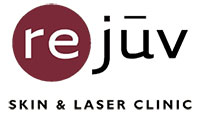 Over the next 6 months Mandy Morgan will be showcasing her experience as she begins the Rejuv Vanquish program in Fargo. Follow Mandy's progress and steps to success through written blogs, photos and videos each month.
Vanquish Fat through Rejuv is game changing device that is the first and only device that permanently destroys fat cells without surgery (liposuction) or the pain of other procedures.
Read Mandy Morgan's latest blog posts:
Mon, jul 07 2014 - 10:44 a.m.

It`s done! I feel like a graduate from Vanquish. It`s incredible that this treatment will continue to work up to 6 weeks. That`s when I`ll be ...

Tue, jul 01 2014 - 10:01 a.m.

Only one more left and the process is done!! Here`s a link to another video to help you see what Vanquish actually does. This journey to vanquish fat away ...

Wed, jun 25 2014 - 1:53 p.m.

I just had my second out of four 45 minute treatments with Vanquish. From the moment my treatment began to now (the next day), I have yet to feel pain ...
Questions for Mandy about her experience? Submit them below!