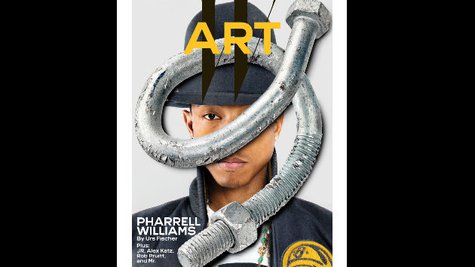 Pharrell has landed the cover of W magazine's art issue , which sees him in his famous Vivienne Westwood hat. In the cover story, the hitmaker discusses his new Adidas deal and explains that his upcoming line is all about "equality."
"I have a new clothing collaboration with Adidas. And it's called Adidas = Pharrell Williams," he tells the publication. "I know I can't trademark the equal sign, and that's fine with me because, you know what? It's just…equal."
He continues, "The 'Happy' video is about equality; my music is about equality, and being associated with the idea of equal got me where I am now."
Fans can read the full interview Wmagazine.com now.
Copyright 2014 ABC News Radio