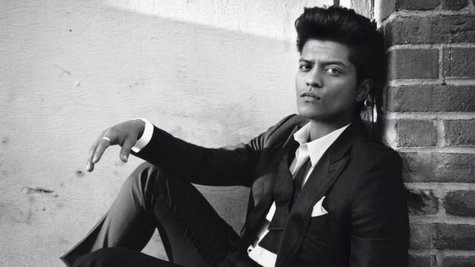 Bruno Mars may not have been included on this year's list of People magazine's "Most Beautiful People"...but it's a different story over on the Spanish version of the publication.
Bruno, whose birth name is Peter Hernandez , is one of People en Espanol's "50 Mas Bellos" -- "50 Most Beautiful People" -- for 2014. He joins a list that includes Jennifer Lopez , Ricky Martin , Sofia Vergara and the legendary Rita Moreno .
It's yet another honor for Bruno from the Latino community. Late last month, he was named Crossover Artist of the Year at the 2014 Billboard Latin Music Awards.
Bruno resumes his Moonshine Jungle World Tour on May 27. Before that, he'll perform two shows at The Cosmopolitan in Las Vegas, where he has a mini-residency.
Copyright 2014 ABC News Radio