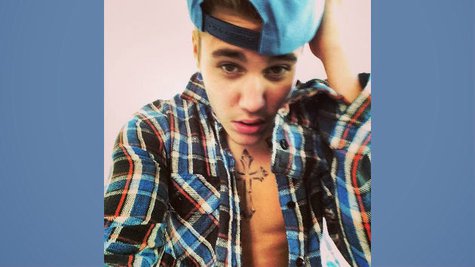 Justin Bieber won a Fan Choice Award Sunday night at the Juno Awards -- Canada's answer to the Grammys -- but he didn't earn a warm reception when his name was announced at the Winnipeg ceremony.
According to Postmedia News , the Ontario native was booed when he was announced as the winner of the category. He wasn't around to hear the jeers, though. This is the fourth year in a row Justin's won the Fan Choice Award.
There was another high-profile no-show as well. Robin Thicke had been scheduled to perform on the telecast, but he was pulled at the last minute after being placed on mandatory vocal rest, according to the Canadian Academy of Recording Arts and Sciences. He postponed his California dates on Friday and Saturday for the same reason.
The vast majority of the awards were handed out at a Juno Awards gala held Saturday night, where Bruno Mars took the prize for international album of the year, for Unorthodox Jukebox .
You can browse a full list of winners on JunoAwards.ca . Here are the winners in select categories:

Juno Fan Choice Award
Justin Bieber

Single of the Year
"Closer," Tegan and Sara

International Album of the Year
Unorthodox Jukebox , Bruno Mars

Album of the Year
Reflektor , Arcade Fire

Group of the Year
Tegan and Sara

Alternative Album of the Year
Reflektor , Arcade Fire

Pop Album of the Year
Heartthrob , Tegan and Sara

Rap Recording of the Year
Nothing Was The Same , Drake

Jack Richardson Producer of the Year
Henry "Cirkut" Walter (co-producer Luke Gottwald), "Wrecking Ball," Bangerz , Miley Cyrus; "Give It 2 U," Blurred Lines , Robin Thicke
Copyright 2014 ABC News Radio