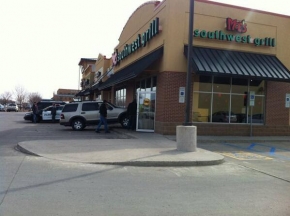 FARGO, ND (KFGO AM) -- An S-U-V jumped a curb and crashed into Moe's Southwest Grill just off 32nd avenue south in Fargo yesterday afternoon.
There were about four restaurant tables full when the vehicle went through the front window.
Employees at the restaurant say the driver accidently accelerated when she was trying to brake.
People were shaken up, but no one was hurt.