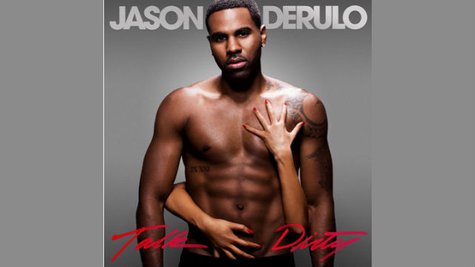 Last year, Jason Derulo released an EP called Tattoos . Now, we're finally getting a full album.
On April 15, Jason will release Talk Dirty , which will include his current hit of the same name, as well as his previous singles "Marry Me" and "The Other Side." There are also a bunch of brand-new songs featuring collaborations from the likes of Snoop Dogg , Tyga and Jason's girlfriend Jordin Sparks , as well as production by Timbaland , Red One , The Cataracts and more.
Jason, who'll kick off Dancing with the Stars' new season tonight on ABC with a performance of "Talk Dirty," is offering fans the chance to win a trip to Las Vegas to attend his album release party on April 19. All you have to do is Shazam his performance on tonight's telecast.
Copyright 2014 ABC News Radio