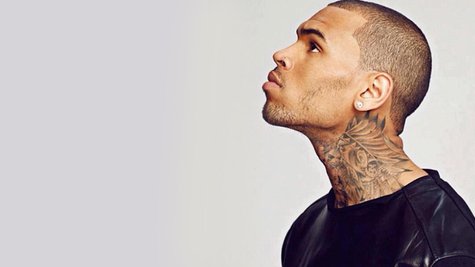 Chris Brown will remain in jail at least until a probation violation hearing next month.
On Monday, Los Angeles Superior Court Judge James R. Brandlin ordered the singer to stay in jail because he failed to remain in a court-ordered rehab program.

Brown was arrested Friday after he was thrown out of the Malibu facility where he had been receiving the court-mandated treatment for anger management issues, as part of his probation in his 2009 assault on then-girlfrend Rihanna.
According to ABC affiliate KABC-TV, Brown's attorney said the facility alleged that Brown violated three of its rules: he refused a drug test, made statements that were "provocative" and rubbed elbows with another woman who was a client of the program. The "provocative statement," the judge revealed, was, "I'm good at using guns and knives."
Brown's attorney sought to have Brown admitted to a different facility, but the judged refused, ordering the singer to remain in jail until a probation violation hearing in Los Angeles on April 23.

Brown, who appeared in court in an orange jump suit and handcuffs, had been in the Malibu rehab center for four months prior to last Friday. Although he had completed 90 days in the center, as initially mandated, earlier this month he was ordered by a judge to remain there for an additional two months while a Washington, D.C misdemeanor assault case is pending. That case is slated to go to trial April 17.
Copyright 2014 ABC News Radio