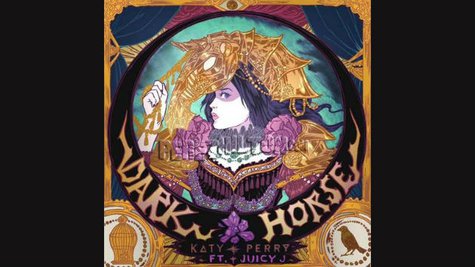 Katy Perry 's ridden her "Dark Horse" into the record books. The song is number one for a fourth week on Billboard's Pop Songs chart , bringing the total weeks that Katy has spent at #1 on that particular chart in her career to a record 46.
The previous record for weeks spent at #1 on the Billboard Pop Songs chart was 45, which was previously held by Mariah Carey . Considering the fact that Mariah's been releasing hits for nearly 25 years, while Katy's really only been at it for six, that's pretty impressive.
Katy has topped the Pop Songs chart 11 times in her career, as has her buddy Rihanna. However, her songs have lasted longer at the top, which is how she hit the 46-week mark; Rihanna's only spent 32 weeks on top.
Billboard's Pop Songs chart -- which only measures airplay, not sales -- has been around since 1992.
After Katy and Mariah, Pink and Rihanna are tied for third place, with 32 weeks at #1, followed by Swedish pop group Ace of Base , Maroon 5 , and Christina Aguilera .
Copyright 2014 ABC News Radio