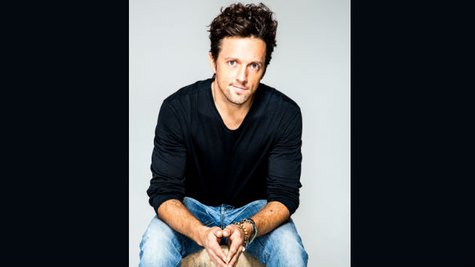 Jason Mraz hopes viewers of the Home Shopping Network say "YES!" to his new album.
The singer will appear on HSN on July 1 at 9 p.m. ET to perform in support of his new album, YES! , which comes out July 15. You can pre-order the new album now at HSN.com, and you'll get a bonus: four live tracks, including in-concert versions of "I'm Yours" and "I Won't Give Up." The channel also has posted snippets of all Jason's new songs online for you to check out.
In other Jason news, he's posted a short film that incorporates three of the songs from YES! , including the first single, "Love Someone." The film, which USA Today premiered, is called We Can Take the Long Way, and he explains why he decided to go this route.
"Making a music video is challenging. To me a song is personal: its story, message, or melody resonating uniquely with each listener," he writes in the comments field under the film. "Adding moving pictures can sometimes paint a mood/suggest an attitude that's different from how the listener hears a song in his/her heart. We Can Take the Long Way is an effort to tell a story about love and life with several songs from YES! playing a supporting role."
He adds, "I recommend you turn down the lights, crank up the volume, snuggle up to your beloved, and enjoy the film."
In addition to "Love Someone," the new songs in the film are "Hello, You Beautiful Thing" and "Long Drive." The film's title, We Can Take the Long Way , is a lyric from "Long Drive."
Follow @ABCNewsRadio
Copyright 2014 ABC News Radio