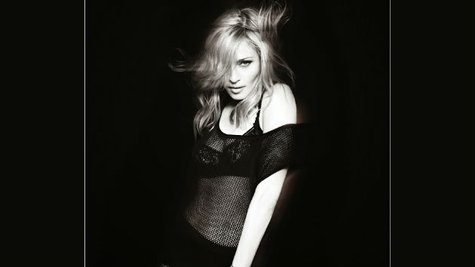 Over the past few months, Madonna has used social media to reveal some of the collaborators who are joining her on her in-progress new album. Now, one particular producer who's worked on three of the Queen of Pop's previous albums says he's heard some of her new music, and he's pleased.
William Orbit , who collaborated with Madonna on one of her most acclaimed discs, 1998's Ray of Light , as well as 2000's Music and her most recent one, 2012's MDNA , tweeted , "Heard some of Madonna's new album. Sounds good."
It's not clear if Orbit is working on Madonna's new disc; a few months ago, he was reported to be working with Adele on her upcoming project.
The people Madonna is working with include Swedish DJ and producer Avicii -- the man who gave us "Wake Me Up" -- as well as DJ, producer and possibly Katy Perry boyfriend Diplo and a former Lady Gaga collaborator named Martin Kierszenbaum . She's also working with Toby Gad , who's co-written and produced songs for Fergie , Beyonce , Kelly Clarkson , Colbie Caillat , Selena Gomez , One Direction , Alicia Keys and Robin Thicke .
In other Madonna news, Us Weekly reports that she joined her daughter Lourdes and Lourdes' dad, her ex-boyfriend Carlos Leon , for dinner at a trendy New York City restaurant on Thursday night The trio dined on basil pesto ravioli, kale and apple salad, and salt & vinegar fries, and "looked like they were having a great time," said an onlooker.
Follow @ABCNewsRadio
Copyright 2014 ABC News Radio