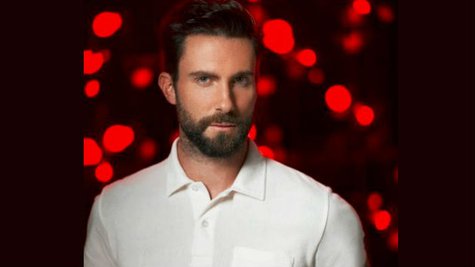 Adam Levine didn't write any of the songs in Begin Again , the movie in which he makes his big-screen acting debut, but he'll be releasing its soundtrack on his own label, 222 Records, on July 1.
In Begin Again , a bearded Adam plays Dave, an aspiring pop star who lands a major-label record deal and dumps his musician girlfriend, Gretta, played by Keira Knightley . Gretta hooks up with a washed-up record producer, played by Mark Ruffalo , to make an album of her own.
The musicians who wrote the songs in Begin Again include the same two songwriters who made up the '90s group New Radicals , as well as Glen Hansard , who starred in the movie Once and won an Oscar for his song "Falling Slowly." The soundtrack features three songs sung by Adam, and the deluxe edition includes a fourth. There's also a song sung by Cee Lo Green , who has a small role in the movie, and five songs sung by Knightley.
Here's the track listing for the Begin Again soundtrack :
"Lost Stars" -- Adam Levine
"Tell Me if You Wanna Go Home" -- Keira Knightley
"No One Else Like You" -- Adam Levine
"Horny" -- CeeLo Green
"Lost Stars" -- Keira Knightley
"A Higher Place" -- Adam Levine
"Like a Fool" -- Keira Knightley
"Did It Ever Cross Your Mind" (Demo Version) -- Cessyl Orchestra
"Women of the World" (Go On Strike!) -- CeeLo Green
"Coming Up Roses" -- Keira Knightley
"Into the Trance" -- Cessyl Orchestra
"A Step You Can't Take Back"-- Keira Knightley
"Lost Stars" (Into the Night Mix) -- Adam Levine (*Deluxe)
"The Roof Is Broke" (Demo Mix) -- Cessyl Orchestra (*Deluxe)
"Tell Me if You Wanna Go Home" (Rooftop Mix) -- Keira Knightley and Hailee Steinfeld (*Deluxe)
"Intimidated by You" -- Cessyl Orchestra (*Deluxe)
Follow @ABCNewsRadio
Copyright 2014 ABC News Radio