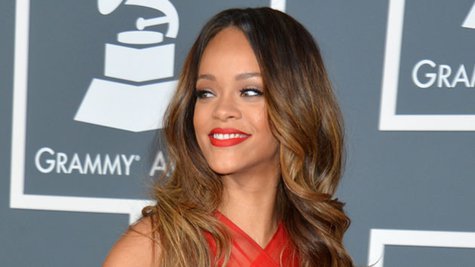 TLC 's T-Boz appeared Friday on Australian television and took a shot at pop stars who sell sex, and at least one current star seems to have taken offense.
Appearing on Sunrise Australia with group mate Chili , to promote TLC's sold-out show in Sydney, T-Boz explained her issue with entertainers who rely on sex to sell records. "Every time I see you, you don't have to be naked," she said, without naming names. "It's hard for us to say anything because any time we do, they say, 'Oh, TLC must be jealous,' but I call a spade a spade."
She continued, "We became the biggest girl selling group of all time with our clothes on and that says a lot. It's easy to sell sex. We could go around too with booby cakes [breasts] out all day long."
It seems like Rihanna took the comments as being aimed at her and the already infamous see-through gown she wore to the 2014 Council of Fashion Designers of America Awards.
Shortly after Rihanna learned of the duo's remarks, she wrote a thinly veiled message on Twitter. "When there's no changing the fact that I'm me, and they're well...they're them," Rihanna tweeted .
The singer also changed her header to a semi-nude photo of the original TLC trio lineup, including the late Lisa "Left Eye" Lopes . The ladies are pictured topless with their hands covering their chests.
Meanwhile, T-Boz posted a message on Twitter suggesting that she wasn't referring to Rihanna. "Last time I checked I didn't say no bodies name the interview lady did sh** I'm out of the country lol I didn't even see pics." she wrote .
Follow @ABCNewsRadio Copyright 2014 ABC News Radio