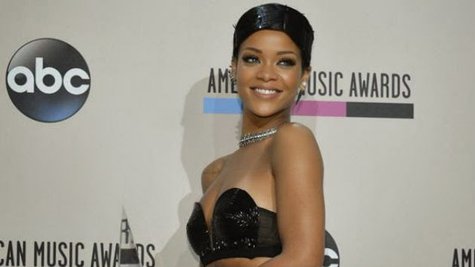 Here's a newsflash for you: Rihanna is desirable. So desirable, in fact, that, she's going to get a special award for it.
E! Online reports that at this Saturday's taping of Spike TV's Guys' Choice Awards, Rihanna will receive the first-ever Most Desirable Woman trophy. If she shows up to accept the honor, what will she wear? About the only way she'll be able to top that see-through dress she wore recently to the Council of Fashion Designers Awards is to show up stark naked. Fingers crossed.
Others who'll receive awards at Saturday's taping include Matthew McConaughey , Sandra Bullock , Kevin Hart , Mark Wahlberg , Andy Samberg , Julia Louis-Dreyfuss , and Norman Reedus .
The Guys' Choice Awards will air on June 11 at 9 p.m. on Spike TV.
Follow @ABCNewsRadio
Copyright 2014 ABC News Radio