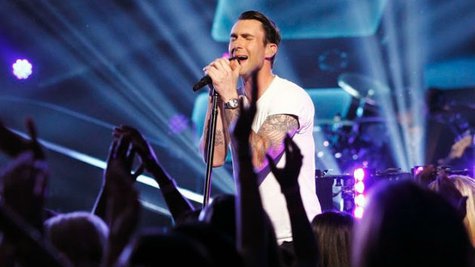 Now that they're married, will Adam Levine and his new wife, Behati Prinsloo , start a family in the near future? The model wants to have kids, though she suggests that parenthood isn't necessarily on the immediate horizon for the newlyweds.
In an interview with the fashion magazine Net-a-Porter conducted prior to the couple's July 19 wedding in Mexico, Prinsloo shares that there is a "definite" plan to have children. However, she adds, "I have no expectations. Not in a bad way, but I've learned that you can't plan ahead. I live day by day and see what happens. It's vague, but I like it that way."
Adam and his wife may have to hold off on the baby-making for a while. His band Maroon 5 will release their new album, V , in September, the same month the new season of The Voice premieres, on which he'll return as a judge.
Follow @ABCNewsRadio Copyright 2014 ABC News Radio