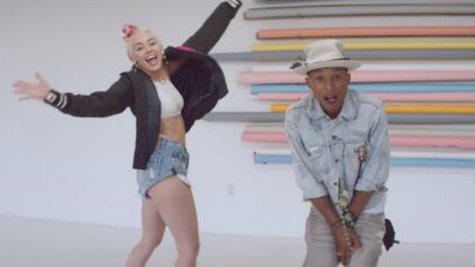 Pharrell begins his newly released video for "Come Get It Bae" with an important message: "Beauty has no expiration date. "
In the Luis Cerveró -directed clip, the singer is surrounded by models of all races who are auditioning by dancing and posing to his song. At one point, Miley Cyrus makes a cameo to perform her part on the song's hook.
"Thank you to my lil sis @MileyCyrus . All we know how to do is be silly and have fun. #ComeGetItBae, " Pharrell tweeted .
The song is the the second U.S. single from Pharrell's latest album G I R L .
Follow @ABCNewsRadio
Copyright 2014 ABC News Radio