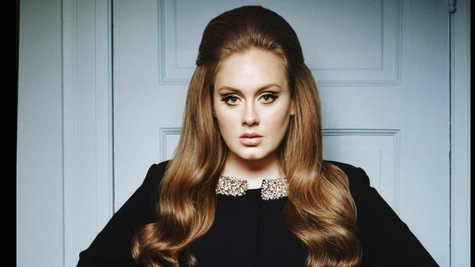 Adele's son is only two years old, but he's already well on his way to being rich like his mom. The BBC reports that lawyers for the boy, referred to as Angelo Adkins , despite Adele never publicly revealing his name, have accepted a five-figure sum in damages to settle a case over paparazzi photos.
Adele, who was born Adele Adkins, and her partner Simon Konecki , Angelo's father, sued a photo agency for taking photos of Angelo's "milestone moments" between June and November of 2013, and then selling them to the British press.
A lawyer for Adele told a High Court in London that she doesn't want her son to be thought of as "public property," and added, "It is a matter of profound sadness that many of his milestone moments, such as his first family outing and his first trip to playgroup, were photographed and published worldwide expressly against his family's wishes."
Added the lawyer, "These images were taken during private, recreational time unconnected with professional or public engagements. They represent a clear infringement of our client's right to privacy."
The photo agency agreed to pay damages and legal costs, and has also agreed not to re-use the photos.
Adele's lawyer said that the singer and Konecki would "continue to do all they can to protect Angelo's rights in relation to the paparazzi, including taking legal action where necessary." The lawyer noted that Adele helped fund a similar campaign in California to create stricter laws regarding the photographing of children of celebrities.
Follow @ABCNewsRadio Copyright 2014 ABC News Radio