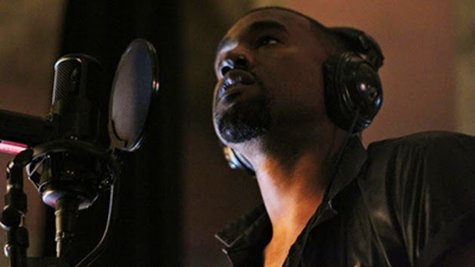 Kanye West had some pretty impressive rapping skills, even at 19 years old.
A nearly two-minute video surfaced on YouTube Thursday, showing the rapper back in 1996 demonstrating his freestyle skills while hanging out with some friends at the Fat Beats record store in New York City.
In the clip, West raps about his technique, name-checks Alanis Morissette , and discusses growing up in his hometown of Chicago, among other things.
The video was uploaded by Fat Beats general manager DJ Eclipse . In the description, he writes, "What took me by surprise was the appearance of this 19 year old kid who at that time nobody knew."
Follow @ABCNewsRadio
Copyright 2014 ABC News Radio