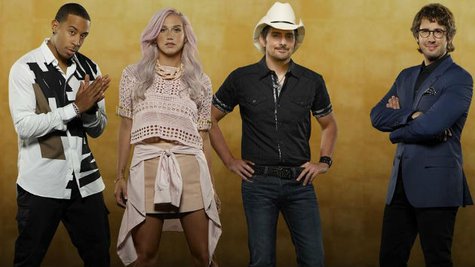 The 20 remaining contestants on ABC's Rising Star begin competing against each other in the " Duels " phase of the show starting Sunday night.
The contestants will be paired off for back-to-back performances, and whichever contestant of the pair gets the higher percentage of votes will stay on the show; the other contestant goes home. In addition, the show's panel of experts is getting more involved by personally mentoring the contestants, and Ludacris , for one, is excited about it.
"I feel like I can give them, maybe, something that nobody else will tell them," says the rapper, who's emerged as the show's harshest, yet most admired, "expert." He adds, with typical candor, "It definitely is something I look forward to, but some of these people need more mentoring, I feel, than others."
"I just look forward to being able to be someone that can give them constructive criticism that's gonna help them in their journey, whether they make it or not," he tells ABC News Radio. There's one contestant in particular, he says, who he feels he can really help whip into shape.
"You know what? I'm gonna be honest with you: Audrey Kate is who I wanna get my hands on," he tells ABC News Radio. Audrey Kate Geiger , the singer from Long Branch, New Jersey, who appeared on last Sunday's episode, garnered 84 percent of the vote by singing Sam Smith 's "Stay with Me." At the time, Luda said he felt some of her runs were off, but still voted "Yes."
"I notice her voice is so unique, and there's certain weaknesses that I feel like she can strengthen and that can make her an outrageous star, if she just strengthens those weaknesses," says Luda.
We'll see if his expert advice helps Audrey and the other contestants this Sunday night, when Rising Star returns, live on ABC at 9 p.m. ET.
Follow @ABCNewsRadio
Copyright 2014 ABC News Radio