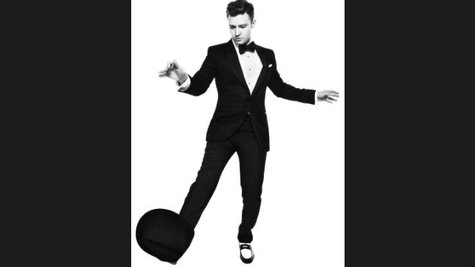 Justin Timberlake is all heart. When he performed a special showcase in New York City on Thursday, he arranged for a very special fan to have a primo viewing spot -- as well as VIP transportation to and from the concert.
The New York Daily News reports Justin arranged for front-row seats for 12-year-old Robbie Twible , who suffers from a rare and debilitating skin disease that results in blisters all over his body. The singer also arranged for a limo to pick up Robbie and his family from their home in the suburbs and take them to the show and back, and gave everyone free bags of swag. Best of all, during the concert, Justin dedicated the song "Mirrors" to Robbie, an experience the boy called "amazing."
"He can sing, dance and act, and he gives to charity," Robbie told the paper, explaining why he's a JT fan. "He's very talented." Robbie's mom, Kathie Twible , tells the paper that JT's kindness "reminds you of all the good in the world," adding, "A guy like Justin Timberlake doesn't owe my son anything."
Robbie says the next celeb he wants to meet is Ellen DeGeneres . We have a hunch that Justin, who's pretty close with the talk show host, can help him arrange that.
Meanwhile, the concert was equally thrilling for the rest of the crowd, since Justin welcomed a very special guest onstage: Joey Fatone , his old 'N SYNC bandmate. MTV reports that Joey was in the balcony of the venue, and then disappeared, only to reappear onstage during "Suit & Tie." Justin seemed to be unaware of his presence, MTV reports, but then, seeing him, announced, "Let's hear it for the Fat One!" That's Joey's nickname, if you'll recall -- not an insult.
Joey later posted a picture of Justin standing next to his daughter, along with the caption, "Cool how time does not go by .. But it does when my kid stands next to a brother and she is almost as tall as him lol."
Follow @ABCNewsRadio Copyright 2014 ABC News Radio