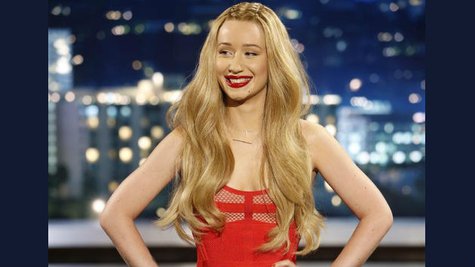 As her rap career reaches new heights, Iggy Azalea and her NBA boyfriend Nick Young plan to keep their relationship private.
After dining at Crustacean in Beverly Hills on Thursday night, the couple explained to TMZ Sports why they have no intention of entering the world of reality television.
"Nah man, it ends up bad," Young replied before referring to former NBA player Lamar Odom and his ex-wife Khloe Kardashian .
"You seen Lamar can't even show up to the club where Khloe at no more," he adds.

Meanwhile, Azalea's The New Classic remains in this week's top 20 in the Billboard 200 albums chart.
Follow @ABCNewsRadio
Copyright 2014 ABC News Radio