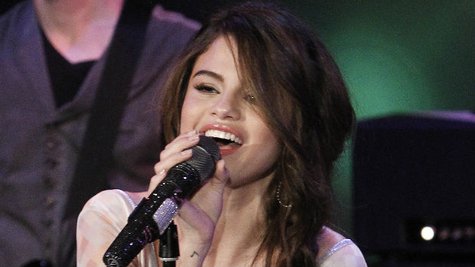 After Selena Gomez's self-described "really bad breakup" with Justin Bieber , you'd think that she'd be hesitant about rushing into a relationship with another pop singer who's younger than she. But US Weekly claims that Selena is now dating rising pop star Austin Mahone , thanks to the machinations of her friend Taylor Swift .
Taylor knows Austin because the 17-year-old singer has opened for her in the past. US Weekly claims that she put him together with Selena, and now they're "seeing each other." Apparently, the two attended a concert together on January 24 and sneaked out separately, but then left "in the same car."
However, a source tells ABC News Radio that despite the story, Selena and Austin are not dating.
Copyright 2014 ABC News Radio