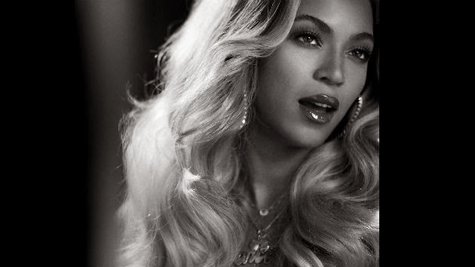 Beyonce serenaded a lucky fan, Shehnaz Khan , who was celebrating her 22nd birthday, during the Mrs. Carter Show World Tour stop in Birmingham, England on Wednesday night.
Khan, who was wearing a birthday badge, shared a YouTube video of Beyonce singing a soulful rendition of "Happy Birthday" at the LG Arena.
In the clip, Beyonce instructed her band to stop playing as she walked to the edge of the stage to acknowledge Khan. "Is it somebody's birthday?" Bey asked. "I believe you too. You got the sign and everything. What's your name and how do you spell it?"
A t the very end of the song , Bey kissed Khan's hand before resuming the show.
"I've been to quite a few of her gigs. But I can't believe she stopped the show for me. I really wanted her to sing to me but I can't believe she did it," Khan told the Birmingham Mail . "Incredible, when is that ever going to happen again?"
She added, " I was leaning over the barrier holding her hand and not realizing the camera in my other hand was recording, everyone around me was going crazy ."
Bey's management reportedly allowed Khan and her friends access to the VIP area and front row seats.
Copyright 2014 ABC News Radio