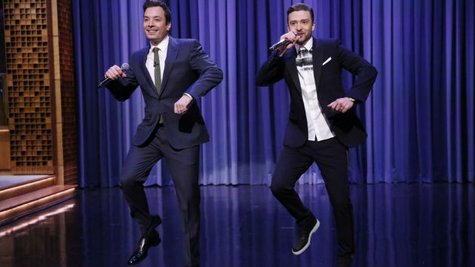 Justin Timberlake may get his female fans -- and maybe some male fans, too -- all hot and bothered, but he was the one dumping a bucket of ice water over his head recently.
The singer accepted a nomination from Patrick Downes and Jessica Kensky , two survivors of the Boston Marathon bombing, for the #ALSIceBucketChallenge. Justin had 24 hours to douse himself with a bucket of ice water, or donate $100 to help find a cure for ALS , a progressive, degenerative nerve disease. Justin and his band, The Tennessee Kids , accepted the challenge , and now he's challenging his BFF Jimmy Fallon, his Tonight Show band The Roots , and Fallon's announcer, Steve Higgins , to do the same.
"You've got 24 hours to donate AT LEAST $100 or douse yourself with ice," Justin wrote to his celeb pals. "Or both. We did both...and then we donated a bunch more. It's such a good cause. "
Fallon has yet to respond to Justin's challenge.
Follow --ABCNewsRadio
Copyright 2014 ABC News Radio