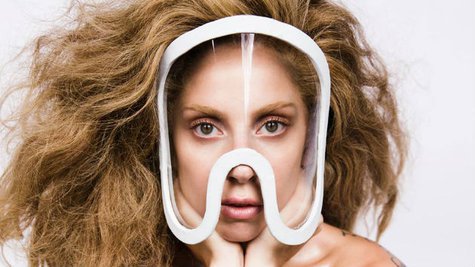 A few years ago, Lady Gaga debuted her first signature fragrance, Fame, which, you might recall, was a black liquid that was clear when you sprayed it on. It was a huge success, so now she's introducing yet another fragrance: Eau de Gaga.
The singer teased the new scent on Friday with a photo on Instagram of the bottle and its packaging. We're not sure what color the liquid is, but it comes in a black bottle. " For the adventurous woman and the man who loves her," Gaga captioned the photo.
On Thursday, she posted a photo of herself looking glamorous in a black-and-white photo, lying on top of a shirtless guy. It was captioned, " EAU DE GAGA coming soon. Photo by Steven Klein. "
In a Twitter exchange with fans, Gaga said the fragrance is unisex, and adds , "I wanted it to be a timeless, elegant, luxurious bottle, something that would last forever. This is just EAU DE GAGA no.1." She says the base of the scent includes "sparkling water, leather and lime, 3 things I use every day," adding that it's "a very clean expensive scent."
When asked if she could create a male version, rather than a unisex one, Gaga explained , "You don't need it with this fragrance. It is an extremely sexy and arousing smell for all genders. Alluring and ready for sex."
No word on when it'll hit stores, but it's likely to coincide with the release of her new jazz album with Tony Bennett , due at the end of September.
Follow @ABCNewsRadio
Copyright 2014 ABC News Radio