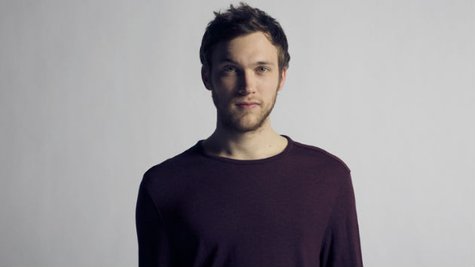 A New Jersey teen who wanted Phillip Phillips to take her to prom won't see that dream come true, but she'll get to see her idol in the flesh anyway.
Carly Meyers , a senior at Gill St. Bernard's School in Gladstone, NJ, created a YouTube invite , posted April 6, in which she turns Phillips' hit "Gone, Gone, Gone" into "Prom, Prom, Prom."
"Phillip, if you're free May 16 I'll be the one in the red dress :)," Carly wrote in the video's description.
Carly appeared live on ABC's Good Morning America on Thursday as part of the show's "Epic Prom Week" and explained why she'd created the clip.
"When I thought of my dream prom date, I just always thought of him," Meyers said. "I love writing songs. I love his songs. So I thought I'd kind of put it together. [I] did it for fun, although secretly hoping he'd see it."
And it turns out Phillip did see it -- and responded. In a video that aired Thursdy on GMA , he addressed Carly, telling her he'd seen her prom proposal, and adding that her song "sounded so lovely."
He then delivered the bad news: he can't make it to her prom. But then, he surprised her with tickets for her and her friends to his show July 12 at the PNC Bank Arts Center in New Jersey.
"I can't wait to see you and hear all about your prom!" said Phillip, as a speechless Carly gasped and put her hands to her mouth.
Phillip will perform on Good Morning America May 20.
Copyright 2014 ABC News Radio