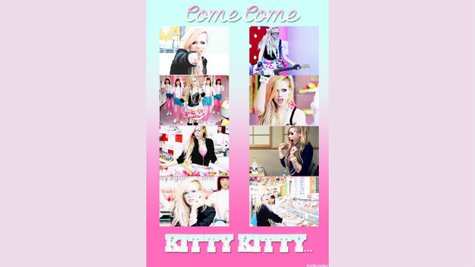 Avril Lavigne and her spokeswoman both say critics who called the video for her song "Hello Kitty," racist towards Asians are wrong.
"The video is an homage to all the things she loves about Japan," her rep told ABC News Radio. "Food, fashion, fun!"
The video features Avril wearing a cupcake tutu, singing words like "arigato" and "kawaii" -- that's "thank you" and "cute" in Japanese -- and dancing in a candy store with Asian background dancers. Later, she gets served sushi and saki. Websites and social media commenters have suggested the clip offers a cliched portrayal of Japanese culture.
Avril's rep added that the video popping up on YouTube Wednesday but later disappearing wasn't in response to the uproar.
"It was not pulled from YouTube," the rep said, "but it was GEO BLOCKED...Fans were ripping the video and posting to YouTube and then getting removed due to the geo-blocking."
Avril herself, meanwhile, laughed off the comments about her video. "RACIST??? LOLOLOL!!! I love Japanese culture and I spend half of my time in Japan. I flew to Tokyo to shoot this video specifically for my Japanese fans, WITH my Japanese label, Japanese choreographers AND a Japanese director IN Japan," she tweeted Wednesday.
"Hello Kitty" is featured on Avril's current self-titled album.
Copyright 2014 ABC News Radio