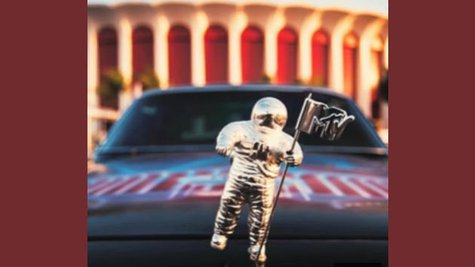 Last year, the MTV Video Music Awards became the first awards show to take place at Brooklyn's Barclays Center. This year, the show, which airs August 24, will be the first-ever awards telecast at the Los Angeles Forum.
That legendary venue dates back to 1967, and has hosted concerts by the Rolling Stones , Led Zeppelin , the Jackson 5 , Bob Dylan , Madonna , Prince and others. It just re-opened in January of this year with all the latest high-tech bells, whistles and amenities.
MTV President Stephen Friedman said in a statement, "With its incomparable legacy as a world-class music venue, the Forum is one of Southern California's most iconic entertainment landmarks...[and has] has hosted some of the most legendary musical artists and performances ever seen and we can't wait to add the 2014 Video Music Awards to this list and create the type of memorable moments that music fans will talk about for years to come."
Of course, it'll be hard to top last year's show, which was so memorable that an 'N SYNC reunion was the second most exciting thing that happened all night. Perhaps you remember the first -- it involved Miley Cyrus , Robin Thicke , and a foam finger.
Copyright 2014 ABC News Radio