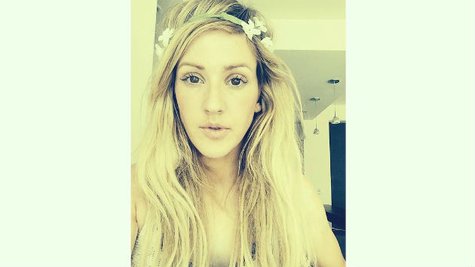 Ellie Goulding 's been criss-crossing the globe since breaking out a couple years back with her international hit "Lights." But now the British singer, who just played Coachella this past weekend, says she's ready to take a break.
"To be honest, I am really ready to stop touring for a bit. I'm just tired," she tells the Huffington Post . "I feel like I've got so much to catch up on. I wasn't there when so many of my friends are getting married, having babies. I know it seems crazy, but there's just so much that I'm missing out on."
That's not to say that Ellie doesn't enjoy being an international pop star who gets to see the world and get paid for it. "I do have a really incredible job and I get to be on tour with my favorite people," she notes. "But at the same time, I'm staring to think that I want to spend a substantial amount of time at home."
In the same interview, Ellie talks about her friendship with Lorde . When asked if the two would ever collaborate, Ellie says, "I'm sure we have talked about it jokingly. But of course, anyone who's a good person and a good musician is perfect to make music with." According to Ellie, Lorde is one of those people.
"There are a lot of people who are very talented, but then there are people who are very talented and very humble -- and those are the people you end up making good stuff with," she explains. "She's a good one. She's a good egg. And she deserves everything she's worked for."
Copyright 2014 ABC News Radio