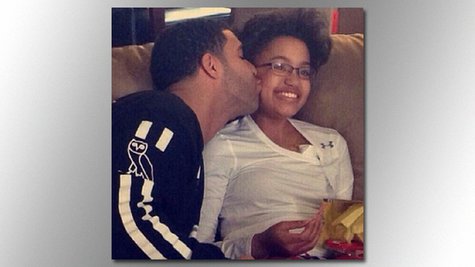 Drake made one of his fans very happy over the weekend, when he visited her in Houston.
Fifteen-year-old high school student Kennedy Brown is battling brain cancer. Houston's ABC affiliate, KTRK-TV , reported her story last week, with her friends encouraging viewers to use the hashtag #DrakeForKen in the hope that the rapper would visit her.
Drake did just that on Saturday, posting photos on his Instagram page . In one picture, he's giving Kennedy a peck on the cheek.
Kennedy's father tells KTRK that Drake called Friday night to let him know about his visit.
Copyright 2014 ABC News Radio