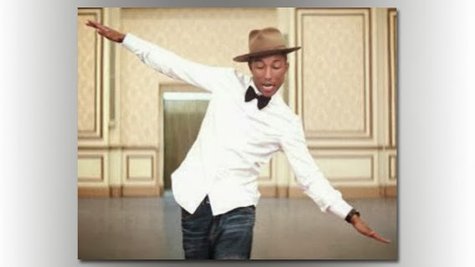 P harrell Williams speaks candidly with Oprah Winfrey about this infectious hit "Happy" in an all-new episode of OWN's Oprah Prime , airing Sunday.
In a newly released minute-long teaser , Pharrell's asked how his Oscar-nominated song came together. "My best songs come from two different ways. Either when I have a really good gut feeling about something. It's written in the shower or on a plane," the hitmaker explains.
After trying to write the song several times for the Despicable Me soundtrack, Pharrell reveals that "Happy" came to him while in the shower.
"Some of my best verses come from there. Right? And some of my best songs. But then some of my crazy half-court shots, you know, where you just go -- swish," he says referring to his hit single. "And it's not because you're that good. It's because you're out of ideas. And that's what happened. I hit zero. And I just hit a place of openness because I had nothing else left."
The full interview will air Sunday at 9 p.m. ET on OWN.
Copyright 2014 ABC News Radio