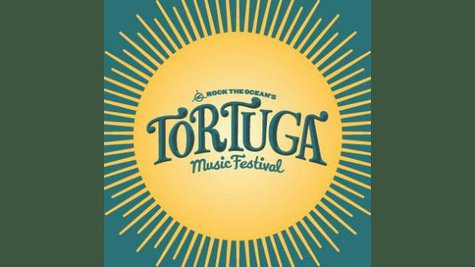 Train is currently working on a new album, but that doesn't mean they can't leave the studio every once in a while to play some live music. The band is one of the headliners for the two-day Tortuga Music Festival , taking place this Saturday and Sunday on the beach in Fort Lauderdale, Florida.
Train, who will perform Saturday, is one of the very few pop acts on the bill: it's a mostly country music lineup, with acts like Eric Church , Billy Currington and Brett Eldredge . The festival is essentially a charity event designed to benefit the Rock the Ocean Foundation, which raises awareness of issues affecting the world's oceans.
Train frontman Pat Monahan tells USA Today , "Playing music is what I love to do. I don't know how to do anything else, so if the occasion arises that I can raise awareness and a little bit of money, [I will]. I'm on the water as often as I can be. We need the ocean more than it needs us."
The band has quite a few shows lined up for the summer, starting in late June and going through July and August. Visit TrainLine.com to see them all.
Copyright 2014 ABC News Radio