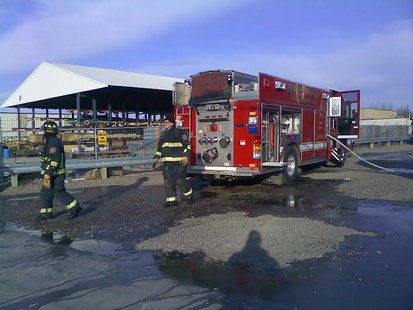 MOORHEAD, Minn. (KFGO-AM) - Moorhead firefighters quickly brought a fire under control at a company that manufactures plastic milk jugs.
The fire broke out at around 9 am Friday at Consolidated Container Company at 1802 2nd Avenue North.
Plant operations manager Jeff Degeldere said the fire may have been started by a cutting torch. Firefighters say the fire was mainly confined to the building's maintenance shop.
The cause is under investigation.