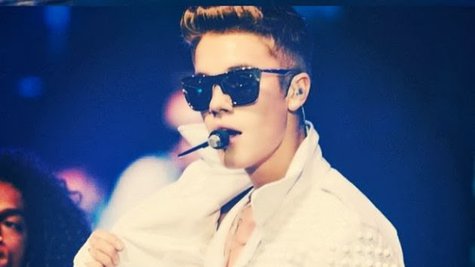 Justin Bieber has twice suggested this month that he is retiring: first, in an interview with a Los Angeles radio station, and then later on Christmas Eve, in a tweet.
Obviously, the Bieb's not going anywhere. In fact, not long after talking retirement on Twitter, he wrote, "IM HERE FOREVER." To hear Scooter Braun Projects -- the entertainment company run by his manager, Scooter Braun -- explain it, Justin was just needling the media, out of "frustration."
Allison Kaye , the general manager of SBP, tells The Wall Street Journal in a statement that Justin felt his tweet was the "best way to respond to the latest in a long line of inaccurate or wildly exaggerated media reports about him. He chose to channel his frustration into playing along with this baseless rumor and even used 'beloved' to tip off his core fans that it wasn't real."
Kaye says Justin quickly clarified that he was joking, once he realized his fans were confused by the speculation.
Kaye declares in the statement, "Justin is a hard-working 19 year old who would prefer that his recent fundraising work in the Philippines and the considerable amount raised for the cause be the media's focus more than the recent reporting on him retiring."
The Wall Street Journal further cites the CEO of Open Road Films, the distributor of Justin's new documentary Believe , who indicates the tweet was not posted in order to drum up publicity for the movie. Believe underperformed at the weekend box office, earning just two million bucks. It is estimated to have made just 4.5 million since opening Christmas Day.
Copyright 2013 ABC News Radio