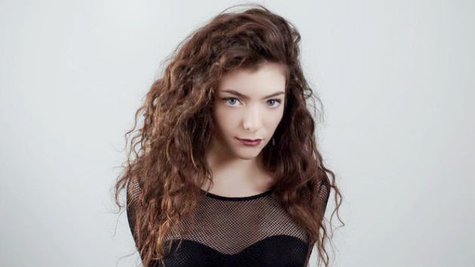 2013 was a year that saw new artists rule the charts for weeks on end. That is, when it wasn't being ruled by some artists who'd been around for a while, but who suddenly broke through with some of the biggest hits of the year.
--Exhibit one: Robin Thicke . The singer/songwriter's been releasing albums since 2002 and had been having major success as far as album sales, but his hit singles were almost exclusively on the R&B charts. Then along came "Blurred Lines." The single, featuring T.I. and Pharrell Williams , topped the Billboard Hot 100 for 12 weeks and became the official Song of the Summer, all the while causing non-stop controversy.
First, there was the NSFW version of the song's video: it was accused of objectifying women because it featured topless models. Then, the song's lyrics were attacked for being misogynistic -- one writer even described as them as "kind of rapey" -- due to the "you know you want it" chorus. Robin's performance of the song with Miley Cyrus at the MTV VMAs was the last straw, with some critics calling it everything short of the downfall of Western civilization.
Then there were the legal issues. Robin filed a preemptive lawsuit against the family of the late Marvin Gaye , in an attempt to establish that "Blurred Lines" didn't rip off the legendary singer's tune "Got to Give It Up." That was followed by a countersuit filed by two of Gaye's children. Then Gaye's eldest son, Marvin Gaye III , filed his own countersuit. Music experts, though, aren't sure if the accusations will stand up in court. The good news is that the controversy didn't keep "Blurred Lines" from scoring multiple Grammy nominations in December.
--Exhibit two: Daft Punk. The French electronic duo with the crazy robot helmets have been around since 1994 and, while they had had some mainstream success with their single "One More Time," it wasn't until the release of their 2013 single, "Get Lucky," from the album Random Access Memories, that they broke into broad awareness. Co-written by and featuring lead vocals by Pharrell Williams , the song reached #2 on the Billboard Hot 100, challenged "Blurred Lines" for the title of Song of the Summer, sold over seven million copies worldwide and earned several Grammy nominations. It was also performed in concert by country star Billy Currington and pop crooner Michael Buble .
--Selena Gomez hasn't been around quite as long as Robin and Daft Punk, but she's been releasing albums since 2009. Still, it wasn't until 2013, when she released her first solo album, Stars Dance , that she finally scored her first-ever top_10 hit, "Come and Get It." The song was also her first to hit #1 on Top 40 Radio, and it won her the MTV VMA trophy for Best Pop Video.
A slew of exciting new acts also topped the charts in 2013. For instance:
--Macklemore & Ryan Lewis had a "f***ing awesome" year, thanks to their inescapable hit, "Thrift Shop," and its hilarious video. They followed that up with another #1 hit, "Can't Hold Us." Those songs together spent a combined 11 weeks at the top of the Billboard Hot 100, making Macklemore & Lewis the first duo ever to send their first two singles to #1. Their follow-up single, "Same Love," grabbed headlines thanks to its message of marriage equality, which coincided with the adoption of gay marriage in many U.S. states in 2013. The duo led the nominations for the MTV Video Music Awards, and racked up seven Grammy nods in December.
--New Zealand teen Lorde , born Ella Yelich-O'Connor , was the Queen Bee of the charts thanks to her #1 hit "Royals," which stayed on top for an impressive nine weeks. At 16, she became the youngest solo artist to top the Billboard Hot 100 since 1988 -- she turned 17 during the song's time on top. Lorde is also the first solo artist from New Zealand ever to hit #1 in the U.S. And even before "Royals" topped the pop charts, it was the longest-running #1 song by a woman in the history of the Alternative chart. Lorde signed a multi-million-dollar publishing deal on her 17th birthday, was tapped for the Hunger Games: Catching Fire soundtrack, and received four Grammy nominations in December -- though surprisingly, not one for Best New Artist.
Lorde's only controversy was not being media-savvy enough to refrain from dissing other female acts. She turned down the chance to open for Katy Perry , saying she it wasn't "quite right" for her. She slammed Selena Gomez's "Come and Get It" as "pathetic" and said that Taylor Swift is "so flawless and unattainable" that she's giving young girls inferiority complexes. Lorde apologized for the Taylor comment, but not the Selena one.
She and Taylor now appear to be friends -- even celebrating Taylor's 24th birthday together in Australia -- but Selena stopped covering "Royals" in concert and said that if Lorde was a feminist, as she claimed, she wouldn't be putting down other women. Lorde was also accused of calling Nicki Minaj , Lana Del Ray and Drake "irrelevant," but she defended herself, saying her comments were taken out of context.
--Ariana Grande , previously best known as a Nickelodeon star, made music fans sit up and take notice in 2013 with her single "The Way," co-written by Jordin Sparks about Jordin's boyfriend, Jason Derulo . With the support of her friend Justin Bieber , Ariana's debut album, Yours Truly, debuted at #1 and charmed critics with its mixture of 90s-style R&B-flavored pop and fifties retro. Comparisons to Mariah Carey flew thick and fast, and other stars like Kelly Clarkson raved about Ariana's vocals.
Ariana was named New Artist of the Year at the American Music Awards, and popped up everywhere from the MTV VMA pre-show, to the Macy's Thanksgiving Day Parade, to the Rockefeller Center Christmas Tree lighting ceremony. Ariana also found love, briefly, with The Wanted 's Nathan Sykes ; the two recorded a duet for the soundtrack of the movie The Mortal Instruments: City of Bones. They confirmed their relationship in September, but had reportedly split by December.
Copyright 2013 ABC News Radio