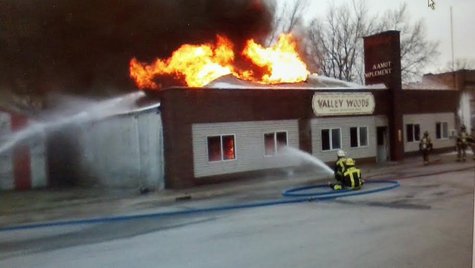 WENDELL, MN. (KFGO-AM) -- Six fire departments battled a blaze that destroyed a woodworking business in Wendell, south of Fergus Falls.
KFGO reporter Gary Rogers was on the scene at Valley Wood. He says flames were coming through the roof of the building at one point.
Crews had to draw water from the nearby Mustinka River to help fight the fire.
No one was hurt. The cause of the fire is under investigaton.
The fire was called in at around 2:10pm Sat.