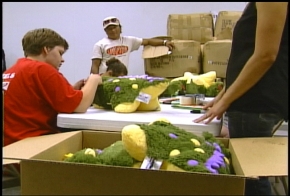 FARGO, ND (KFGO AM) -- There will be some happy kids in the area after the Great Plains Food Bank distributes donated toys to those in need.
It's part of a nationwide toy giveaway celebrating the 10th anniversary of the Toy Bank.
The toys will be distributed to more than 100 communities across North Dakota and Clay County at charitable summer feeding programs.
The first toys were given out at the Food Bank's summer feeding program yesterday.