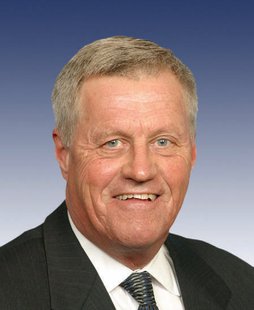 WASHINGTON, D.C. (KFGO AM) -- Congressman Collin Peterson is blasting House republicans for an agreement on a nutrition bill that he warns would cut $40 billion from food assistance programs.
The republican-controlled House sidestepped the controversy over food stamps last month, passing a Farm Bill that made no changes in the program and leaving the food stamp cuts for separate legislation.
Peterson says House republicans' latest move demonstrates "they have no interest in compromise or actual legislating."
Minnesota Congressman John Kline declined comment, but his spokesman notes the second district republican voted for the Farm Bill twice this year -- once when it included food stamps and once when it did not.
The senate passed a bill with much smaller cuts to food stamps, now known as the SNAP program.