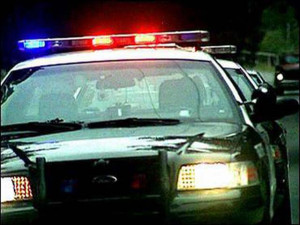 MOORHEAD, Minn (KFGO AM) -- A 29-year-old Glyndon man is in jail, facing a littany of charges---including four felonies---in a chase that started in Moorhead.
Police identify the man they arrested as Dana Michael Thomas.
Officers say the chase started in north Moorhead when Thomas wouldn't pull over as officers tried to stop him.
The chase worked its way north on Highway 75 and off-road, through a wheat and corn field.
That's when officers caught-up with Thomas.
Among the charges he's facing: drunk driving, felony child enganderment and fleeing police.