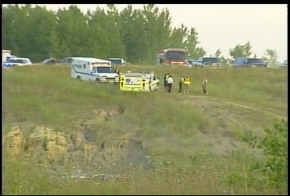 FELTON, MN (KFGO-AM) -- A Fargo man has been identified as the person who drowned in a water-filled gravel pit near Felton, Minnesota Thurs. night.
The Clay County Sheriff's Office says he was Joel Berge, 26. He'd been swimming with friends.
The water in some spots is believed to be 90 to 100-ft. deep.
The property is owned by the Department of Natural Resources and is open to the public.