March Catness

Do You Have the Purrrrfect Cat?
It's March and the Madness has begun! While your boyfriend might be drooling over the Tourney, we know what really drives you MAD! Your cat!
All month long it's March Catness on Y94! Do you have the purrrfect cat? We're building our own bracket to see if your cat has what it takes to march its way to the Feline Four and ultimately become the 2014 Valley's Top Cat!
How the Contest Works
Your votes will ultimately decide the 2014 Valley's Top Cat, and the winner will receive $250 cash! Vote for your favorite cats in the matchups and watch as they advance to the next round.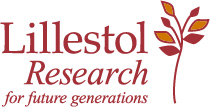 Whether your cat's a slam dunk to win it all or a bracket buster that will have to claw its way to the top, the world wants to see YOUR Feline!
Y94's March Catness Starts Now - Powered by The Cat Allergy Study at Lillestol Research!
Congrats to our Champion
The 64 cats faced off head-to-head, but only one clawed its way to the top. Congratulations to Olivia Keller for submitting an adorable photo of your kitten and earning the title of March Catness CHAMPION.