Katy Perry

Katy Perry is Coming to Fargo
Katy Perry
Saturday, August 23, 7pm
Fargodome
Sold Out!
Win Tickets
Katy Perry's Prismatic World Tour is roaring into Fargo, Saturday, Aug. 23 & Y94 has YOUR tickets!
Kiddy Perry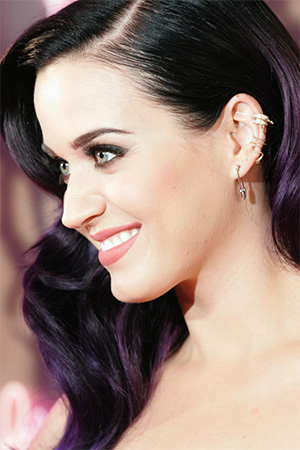 Does your Kid ROAR? Throw a blue wig on your little firework, because your child could score you tickets to the Sold-Out Katy Perry Show! Submit a photo of your "KIDDY PERRY" dressed up in their best Katy Perry worthy outfit below. Then beginning, Friday, Aug. 15 tell your friends & family to vote for your little KIDDY! Friday, Aug. 22 we'll announce our favorite KIDDY PERRY and give them a pair of front row tickets in the Katy Perry pit at the Dome!
Thank you for voting! Keep listening for when the winner is announced live on The #1 Hit Music Station - Y94!
Win Tickets with the Morning Playhouse
The Y94 Morning Playhouse has your last chance tickets to see Katy Perry every morning. Each morning listen for the Katy Perry music montage during the Y94 Morning Playhouse (5:30-9am) - when you hear it, be the 9th caller at 237-HITS and they'll give YOU tickets to the sold-out show!
MATBUS T-Shirt & Ticket Stops
We've teamed up with MATBUS and are giving you last chance tickets & custom Y94 t-shirts to wear at the Katy Perry show! Swing out to one of out Katy Perry T-shirt stops, show us your Katy Perry ticket and we'll give you a free t-shirt! And if you don't have tickets, we've got last chance tickets at each stop too!
| Date | Time | Location |
| --- | --- | --- |
| Friday 8/22 | 12pm - 1pm | Erbert and Gerbert's MATBUS Ticket/T-Shirt Stop |
| Saturday 8/23 | 4pm - 6pm | Sickies Garage MATBUS Ticket/T-Shirt Pre-Show Party |

Katy Perry Pre-Party

at Sickies Garage

We're celebrating all things Katy Perry before her show at the Y94 Katy-Perry Pre-Party at Sickies Garage! Join us before the show for great burgers & brews, plus we'll be giving away last chance tickets to the sold-out show too!
Share Your Katy Perry Moments at the Show
We want to see your Katy Perry moments before, during & after the show! Hashtag your favorite moments on Instagram with #KatyPerryFargo and let the world see how much fun you're having!
Katy Perry Takeover
After the show, tune all your radios to Y94 as Katy Perry takes over the airwaves! We'll play back our favorite moments from the show, feature exclusive Katy Perry audio and of course all your favorite Katy Perry songs back to back!
Traffic Information
For detailed information and advice on traffic and expected delays, please see IMPORTANT INFORMATION REGARDING TRAFFIC from FARGODOME.